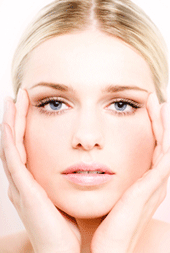 Related Links
Recent News
Jun 1, 2010
Dr. Self is accepting new patients for primary medical care, most insurance plans accepted
Jun 1, 2010
June 1st Winner posted . . .
Thank you for this past year
Chemical Peel
Chemical peel brings about a significant improvement in skin rejuvenation. In this procedure, different concentrations of the peeling agents such as Trichloroacetic Acid (TCA), glycolic acid and others are used. Application of the peeling solution on the skin initiates the peeling process and causes the outer layer of the skin to slowly peel off. In a few weeks a healthier skin replaces the old skin.
How does it work?
Chemical peel is the treatment of choice for many. The process is like sanding the surface of a damaged table so that the discolorations are less noticeable. Though healing takes 3 to 7 days, a 60% to 80% improvement can usually be expected depending on the skin type, texture and degree of discoloration.
Results
Dramatic responses are often seen after the initial treatment. To achieve optimal results three to five treatments may be necessary. Treatments are usually performed every two to four weeks depending on individual skin types.
Safety and Side Effects
This procedure is one of the safest available for skin rejuvenation. However, medical treatment is not an exact science and the degree of the improvement is variable. Occasionally there is not improvement and another form of treatment may be required. Long-term complications resulting form chemical peels are rare.
Cost
Cost for this treatment will depend on specific peel and extent of area treated.