Related Links
Recent News
Jun 1, 2010
Dr. Self is accepting new patients for primary medical care, most insurance plans accepted
Jun 1, 2010
June 1st Winner posted . . .
Thank you for this past year
Cosmetic Treatment Center
Several cosmetic procedures are offered at the Self Center. Procedures at the Self Center can help you look younger, feel and look more attractive while reversing the effects of Father Time.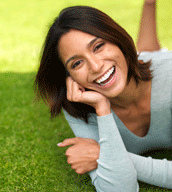 Whether you want to get rid of those frown lines using Botox® and/or line fillers such as Restylane®, Juvederm®, Perlane®; enhance your lips and reduce the fine lines or get rid of those love handles, the Self Center can help you achieve your goals.
Located for your convenience, Self Center, P.C. is located along the Mobile, Baldwin County, Eastern Shore area close to beautiful downtown Fairhope.