Recent news
Jun 1, 2010
Dr. Self is accepting new patients for primary medical care, most insurance plans accepted
Jun 1, 2010
June 1st Winner posted . . .
Thank you for this past year
Meal Replacements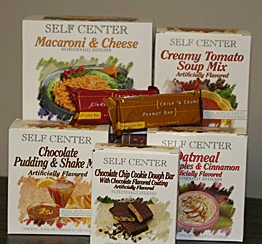 Self Center meal replacements are a delicious way to cut fat and calories, feel satisfied and lose weight. You can choose from a variety of breakfast items, entrees, shakes, snacks, and bars. This is a perfect solution for making the planning and preparation much easier for our busy lifestyle.
These meal replacements/protein supplements are a pharmaceutically prepared mixture of high quality proteins, carbohydrates, fats, vitamins, and minerals to insure a balanced diet and provide the needed protein while losing weight.