Exercise is key to effective weight loss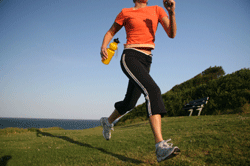 Exercise is another component in the Self Center Program. Daily Aerobic is the best exercise to help one lose weight. We recommend daily walking, riding a stationary bicycle, or walking on a treadmill as the type of exercise for most patients to do. This type of exercise is excellent for burning fat and may increase one's resting metabolic rate.
Your medical problems and fitness level at your initial medical evaluation will determine the intensity and frequency of the prescribed exercise.