Recent news
Jun 1, 2010
Dr. Self is accepting new patients for primary medical care, most insurance plans accepted
Jun 1, 2010
June 1st Winner posted . . .
Thank you for this past year
Medication / Appetite Suppresants
Close supervision is mandatory for participation in the Self Center Weight Loss program. The physician consultation is an important part of the program. You are required to visit the physician for evaluation of your progress every two weeks initially. This will include weight and body fat measurements, review of vital signs, various laboratory and other tests deemed pertinent by the physician. Before you choose to join the program we recommend you consult your personal physician.
An option that you may choose at the Self Center is to take appetite suppressants which will help you lose weight. Recent research studies have shown that patients for whom appetite suppressants are correctly prescribed along with nutrition, exercise, and behavioral modification techniques are more successful in losing weight and maintaining weight loss than patients utilizing only the first three components.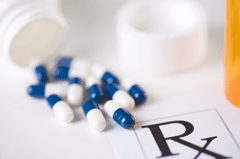 The appetite suppressants are available and optional if one does not have a medical condition that the risks outweigh the benefits.


The Self Center Pharmacy is operated on site for the convenience of patients.